Idemitu Kosan Co., Ltd is pleased to announce that Mazda prototype motorsports team, sponsored by Idemitsu Lubricants America Corporation, turned in a superlative one-two record finish at IMSA WeatherTech 240 in the second race of the 2020 WeatherTech SportsCar Championship.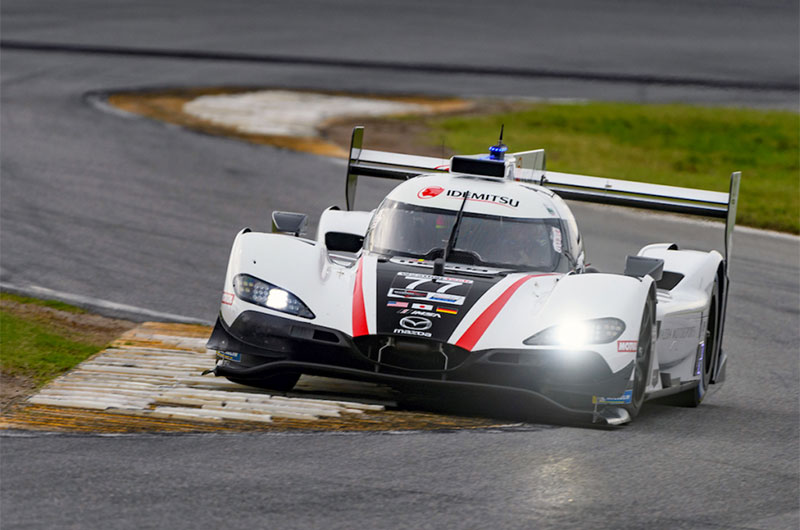 Below is the Results Summary:
Team
Car No.
Drivers
Start Position
Final Position
Mazda Motorsports
55
Jonathan Bomarito
Harry Tincknell
3

1

Mazda Motorsports
77
Oliver Jarvis
Tristan Nunez
2

2
Earlier the 2020 WeatherTech SportsCar Championship kicked-off in January with the Rolex Daytona 24hours. Due to COVID-19 and international travel restrictions, the championship had been put on hold for almost five months. Despite the absence of competitive racing in recent months, Team Mazda has still remarkably achieved a milestone record of a 'one-two finish' at the IMSA WeatherTech 240 at Daytona this past weekend. Idemitsu Lubricants America Corporation, as the lead sponsor, stands proudly behind Team Mazda and is confident of a continued outstanding performances from the team for the rest of the season.
Idemitsu has always worked hard to foster a strong partnership with Mazda. Going beyond the track, the two organizations have historically worked closely together to co-engineer customized and state-of-the-art lubrication solutions for Mazda's unique engine technologies.
About Idemitsu Kosan Lubricants department
URL: https://www.idemitsu.com/business/lube/index.html
About Idemitsu Lubricants America Corporation
URL: https://www.idemitsulubricants.com/